Monday, December 29, 2008
2008 lists.

So 2008 is almost over. It's been a whirlwind year (if there's such thing). These are my 2008 year end list.

I am thankful for...

1. Meeting new interesting people. Seriously, I was in my cocoon for the longest time, and since I'm a very reserved shy person (read: sombong), I usually hid myself in my wall of ignorance. So when I decided to open myself up and have fun a little bit, I was surprised by how much love coming my way.

2. Barack Obama. I love the idea of him. That anyone can lead a movement with nothing but hope. Hope is all we need.

3. Finally growing some balls to do what I always want to do. I hope 2009 will present much more opportunity.

4. Megan Fox and Daniel Craig.

5. His guidance and protection.



Ms. Yasmin Ahmad

, the beautiful mind

i am thankful to allah subhaanawata'aala for this ability to love, love, love.



Jumping Jane

, the wise cili padi

I am thankful for people and their ability to let things grow and see what wonders they would do in our lives.



Abby

, the Cosmic Cosmonaut

I am thankful for every little things that has happened in my life, that built up the person that I've become, the people I've gotten to know throughout 2008 who reflected me in every way they can, for the mistakes that I've made and for the blessings that I've been given. Alhamdulillah. Owh, meeting you lads and lasses for a few times too, finally, and those hugs, I am sincerely grateful.



Ikmal

, the awesome kid

2008 has been a great year and I hope 2009 will be a better year and will affect myself in a good way.



Azrul Izwan

The KLCC boy

brother, i only have ONE item in my list this year:

1) ME. all this while it has always been about others. people around me are my priority. so much so at times, i neglect myself (needs and wants alike). so there - ME!=)

p/s: if you have your own list, please submit it in my comment box. Sharing is caring.





Labels: events, friends, just a thought, moments, note to self, rant


Click here to read more...
posted at 2:37 AM


<!—start comment here --> <!—comment ends here -->
Sunday, December 28, 2008
sun/moon

I fell in love with someone. This time it's nothing sexual. Phew, at last for once, I'm not a perv.
She is nice to me, and she said that she love me. I know she does. But I do know too that she love somebody else. And I can't do shit about it coz she's not mine.
Sometimes, this relationship feels like the relationship between the sun and the moon. Some how I figured out that they are for each other, a fit pair. Like in the mortal quote of the legendary (and now creepy) Tom Cruise, "You. Complete. Me.". I see the sunlight as the love showered to the moon. However, the sun spread her light to others indiscriminately. She have to. It's her nature. Ok, whatever. I know its getting unbearably abstract and weird.
Whatever it is, I will always love her. It feels like she's the only one who gets me.






Labels: love, moments, music, rant


Click here to read more...
posted at 4:07 AM


<!—start comment here --> <!—comment ends here -->
Wednesday, December 24, 2008
Thundercat's Trailer
This is awesome. Some random dudes made a fictional Thundercat's movie trailer with clips from Troy, Cronicle of Riddick, X-Men, Garfield and SpyKids. Check it out!





Click here to read more...
posted at 11:52 PM


<!—start comment here --> <!—comment ends here -->
Corea
Dear South Korea,

I always thought that you are cool. Your people seems nice and your (young) women are mighty hot. Like, blazing hot. Your football team are one of asia's finest and Park Ji Sung is my hero. I love your movies because most of them are severely romantic where at least one character will die a traggic death in the end with heart tugging orchestra playing in the background. But I didn't know that you are run by a bunch of retards. Hey world, lets point our fingers at South Korea and laugh at it's face! Ha Ha Ha!


South Korean opposition Democratic Party members try to enter a parliamentary committee room as members of the ruling Grand National Party try to keep them out by spraying fire extinguishers at them.
[Link]
Labels: politik, these are so wrong
Click here to read more...
posted at 8:56 PM


<!—start comment here --> <!—comment ends here -->
sick

Sick.


Labels: moments


Click here to read more...
posted at 2:52 AM


<!—start comment here --> <!—comment ends here -->
Monday, December 22, 2008
the wake

I'm down with flu right now. It's been a bitch. So much work to do, but I simply don't have the energy.

I came across this picture (above) this morning, and the emotions portrayed in it overwhelmed me. I have lost friends in every stage of my life. A friend each for primary, secondary and college years. I simply didn't attend their funeral. I think funerals are a waste of emotions. And I couldn't bury my brothers.

That is all.


Labels: postsecret, rant


Click here to read more...
posted at 6:51 PM


<!—start comment here --> <!—comment ends here -->
Sunday, December 21, 2008
Jon & Kate plus 8

The other day, I took a break from watching senseless violent viral videos and I ended up watching clips for a reality TV shows called Jon & Kate plus 8. Basically, it's a show about a family consists of a pair of twins and a sextuplets (sex... giggles). Jon and Kate are young parents and because they couldn't have babies on their own, they turned to fertility treatments. First they got a healthy twin named Maddy and Cara. Then decided to get another baby through the same method, and to their surprise, they discovered that they are going to get a sextuplets. Doctors advised them to do selective reduction (which means they have to choose some babies to be aborted) but thankfully they decided against it. The babies were born healthy.

I read somewhere that some people are uncomfortable (or should I say jealous) with the attention given to the children. They argued that children that young shouldn't be given too much TV exposure, which translates that TV attention should be given to Hollywood actors fornication and political bullshits. For me, it's all good given that they got healthy attention.

Watching the show, I totally know why people are calling Kate a control freak. She's a young mother of 8. She has to be in control. And admit it, every young mother sometimes can be quite a bitch. It's their prerogative. If they aren't bitch enough, the kids may turned up into mini divas and assholes. In the latest season, Jon quit his full time job, because obviously the show give them so much money. And people are talking on how this is not a healthy way of living because of stay home parents (because in normal family, someone has to bring home the dough). All I can say is these people are jealous of the Gosselins' luck and fortune. Which parent do not want to spent their whole day with their kids? (OK maybe it is me, but I don't have a kid).

All in all, its a good show. A window for us to understand people with big family.

Click here to read more...
posted at 5:33 PM


<!—start comment here --> <!—comment ends here -->
Wednesday, December 17, 2008
Quantum of Shoelace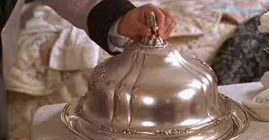 It seems like everyone hates George W. Bush. In the media, he is always portrayed as this giggling baby faced clueless old man, ridiculed for his foreign policy and economic disasters. Don't get me wrong. I'm not his fan either. But the current incident where whilst attending a conference in Iraq, a reporter threw a shoe at him, is uncalled for. That's not cool at all. All I'm saying is, don't be pissed at someone if YOU yourself, failed to defend your own turf.

And Bush is quite a ninja for a dumb old man.


Labels: just a thought, news


Click here to read more...
posted at 10:48 AM


<!—start comment here --> <!—comment ends here -->
Sunday, December 14, 2008
My old roommates

This morning (... ok afternoon. So I was lazy. It's Sunday, for Godsake!) while I was sleeping, my trusted handphone was ringing off the hook. I looked at the caller ID and it was one of my old buddy. Usually I don't even care to answer but since he's my old friend, I answered it anyways, coz I was afraid that something bad might happened. Last time when an old friend called me, one of my friend died in road accident.

Turned out he just wanted to say hi. We exchanged our personal news and a couple of dirty jokes later, we hung up. So right now, I want to tell you about my old roommates during my college years.

Our room was quite small, and it's divided into 4 personal compartments and a lounge space. However, it was big enough for us to host thousands of friends for occasional late night talks, or pirate DVD premiere, or private porn sessions (yeah we watched porn, deal with it). The bathroom was down the hall and we had to share it with the entire level. My room was at the fourth floor and the view was great. There's a huge mountain/big hill separating us from the hustle and bustle of the city. In the morning, it got pretty chill there because all the fog from the mountain descends to our campus.

Anyway, I shared the room with three other guys. Before I dwell into my opinions of my other roommates, lemme tell you something about who was I first (or maybe who AM I).

I think I was this really bratty self-centered jock. Why I have so many friends? I have no idea. I played hockey for the varsity, so I didn't hang out much in our room because the whole morning and afternoon I was busy sleeping in classes and I was at the field busting my ass off the whole evening (and sometimes at nights too). We illegally bought a TV and placed it in our room, so the night time was the only time we 'bonded'.

But enough about me. The other guy was Poji, a big guy hailed from Kedah. He used to be skinny, but a year before we entered the campus, he involved in a road accident which unfortunately killed his best friend. He had this breathing problem, so he had to take this traditional herb, which in our final years, we discovered that it contains high level of steroids. I mean, that's probably he was so, fat. Anyways, he is one swell guy. He has this rare infectious laughs that's funny and pleasing at the same time. He's also a very entrepreneurial person. He recruited some of our friends and made a private tuition service for the rich and young stuck up kids. He is a year older than the rest of us, so by default he's THE big brother. Like any big brothers, he sometimes annoyed me with his veiled condescending remarks, like where I place my manly odoured sports apparels, and stuff.

Then there was this other guy, Min, the quietest guy and possibly one of the most good looking amongst our batch. He usually dwelt his business alone, and didn't add much in our discussion except with occasional grunts and giggles. I had this argument with him, and we didn't talked for almost a year eventhough we stay at the same room. This cold war standoff was a test for our ego superiority and I was quietly hating him that whole period. Like a cat, I am really good at ignoring people, so it was a walk in the park for me. We put out our best fence guarding up our territory. It was dramaless, but I assured you that the air was thick with tension when we were at the same vicinity. After a year, I decided to be a bigger man and offered my truce. He accepted it and we are ok right now, eventhough the fallout did effect our friendship.

The third guy is probably the best roommate I had. We shared the same name, but I let him use it coz my friends already called me by my street name (a name too cool to be mentioned here). His name is Kamal Arshad (the guy that called me this morning). He's from the same state as I, so basically we're homeboys. He is just this cool dude. Not affected by the material world, and has a good head above his shoulder. We horsed and teased each other pretty much every time. He called me 'The Beaver/Pak Memerang' and I called him 'The Gecko/Cicak' for some reason. He's really good at football but he didn't try for the varsity team because of the inner political shit in the varsity team management. We talked about pretty much everything. This one time, I was not selected in the main playing roster for my team and I was so bummed, but he said something that made me feel fine again. And like an idiot, I sometimes being a complete jerk to him, but he accept me for who I am, and that my friends, is a true friend.

I still keep contacts with Poji and Kamal though phone calls. Min and Poji are married and reside in KL. Kamal is working in Temerloh. Maybe one of these days, I'll drop them a visit.



Click here to read more...
posted at 4:36 PM


<!—start comment here --> <!—comment ends here -->
Friday, December 12, 2008
update: catcher in the rye

It feels like forever. I really want to write things up in here, but I just didn't feel like it. No motivation and stuff.

Anyway, here's some update.

Didn't return home for aidiladha. I just dropped a call and stuff. My cousins are expecting babies right now, which is kinda surreal for me. I'm going to be a legit uncle.

Like 2 days before aidiladha, a major landslide occured in Ampang which left 4 people dead (a malay, a chinese, an indian and an immigrant - I know right, so truly asia). Anyways, condolences to the victim's family. I rang up friends that live in Ampang and they all turned up ok. Apparently the hill slope residence is occupied by well to do families and all of them has to relocate somewhere else because the Bukit Antarabangsa area is fucked up for good. In a true Malaysian spirit, shits immediately hit the fan, and fingers were pointed at every direction. I've seen this too many time, and I don't give a damn anymore. Oh, that, and east coast area was hit by flood, but due to lack of drama involved, minimum news coverage was given.

I just finished reading J.D Salinger's Catcher In The Rye. I picked it up at Giants a fortnight ago just for fun. The weird thing is I feel like Salinger was speaking for me. Everything in the book is so me. The anger, the language, the bratty 'tude, the swagger, everything! It's kinda creepy too. I heart this book so much.

And that's it.




Labels: rant


Click here to read more...
posted at 9:16 AM


<!—start comment here --> <!—comment ends here -->
Wednesday, December 10, 2008
work

why i got this feeling that tomorrow is going to be suck?




Labels: just a thought


Click here to read more...
posted at 2:07 AM


<!—start comment here --> <!—comment ends here -->
Thursday, December 04, 2008
Crush

OK I need to stop depressing myself and stop being a drama queen (eventhough I know, how FABULOUS I am). So this is something totally random happened to me today.

I love listening to music. My ears legally attached to the earbuds 24/7. Mostly I listen to the mp3s I illegally downloaded from the internet, or if I need to check out the new music, I listen to the radio. My fave radio station is Hitz.fm. I actually only listen to this radio station, as I can't stand other radio station's radio jocks (especially ERA and XFresh and Hot FM - shouting DJs are never cool) and only cool people listen to Hitz.fm. I listen to it through my walkman handphone, switching occasionally between mp3s and radio.

ANYWAY, today as I switched on the radio, the first song came out was David Archuleta's new single, Crush. I'm indifferent towards him. I don't hate him but I'm definitely not a fan either. The song is pretty chill, sort of if you want to get into cooties infested school girl's pant chill. So I listen to the glorious nasal voice of Archuleta (what kind of name is that anyways?) thinking this is not as bad as Christina Aguilera's I'm-so-good-I-need-to-scream-every-note voice. After a while, I switched back to mp3 because the commercials were getting unbearable. And after a while, I switched back to the radio, and guess the first song I heard... David Archuleta's Crush. I listened to it anyways, and like half an hour later I turned off the radio coz I need to go poo poo. Later that evening, I turned on the radio, and that goddamn song was the first song up. This happened for a couple more time, the last one was around 9 after I got back from my gym session. I thought I'm going crazy! I'm beginning to think that this is a sign for something. Am I going to be crushed to death, or somebody is having a crush for my hard developing body, or am I going to marry David Archuleta (eww..) and crushes millions of flat chested bratty teenage girls' hearts? I'm not sure.

But right now, I pretty much hate that song.

edit: Happened again this morning (5/12).




Labels: rant


Click here to read more...
posted at 11:19 PM


<!—start comment here --> <!—comment ends here -->
Bit by bit

I died a little inside every day




Labels: just a thought, rant


Click here to read more...
posted at 5:06 PM


<!—start comment here --> <!—comment ends here -->
Monday, December 01, 2008
checker's king

SO next week is aidiladha, and I already planned to stay here alone and get depressed.




Labels: just a thought


Click here to read more...
posted at 10:20 PM


<!—start comment here --> <!—comment ends here -->
"Count your smiles instead of your tears; Count your courage instead of your fears."
~ Unknown
"I've learned that people will forget what you said, people will forget what you did, but people will never forget how you made them feel."
~ Maya Angelou
"The secret of Happiness is Freedom, and the secret of Freedom, Courage."
~ Thucydides
"Everything becomes a little bit different as soon as it is spoken out loud"
~ Hermann Hesse
Advertisement / I'msellingout
Debt Consolidation